Description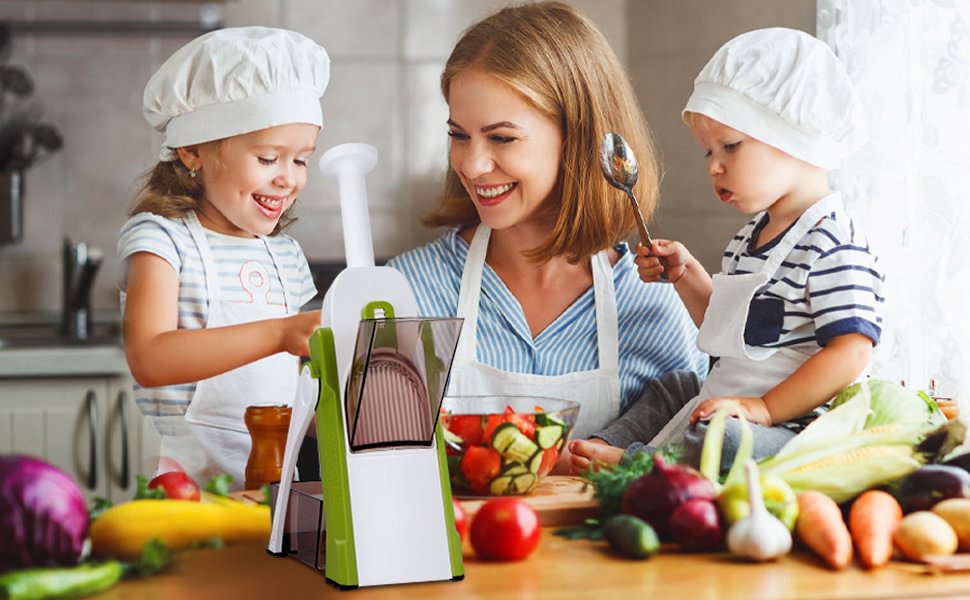 Just sliced ​​by pushing down in a few seconds only, allow you slice food quickly and more effortless.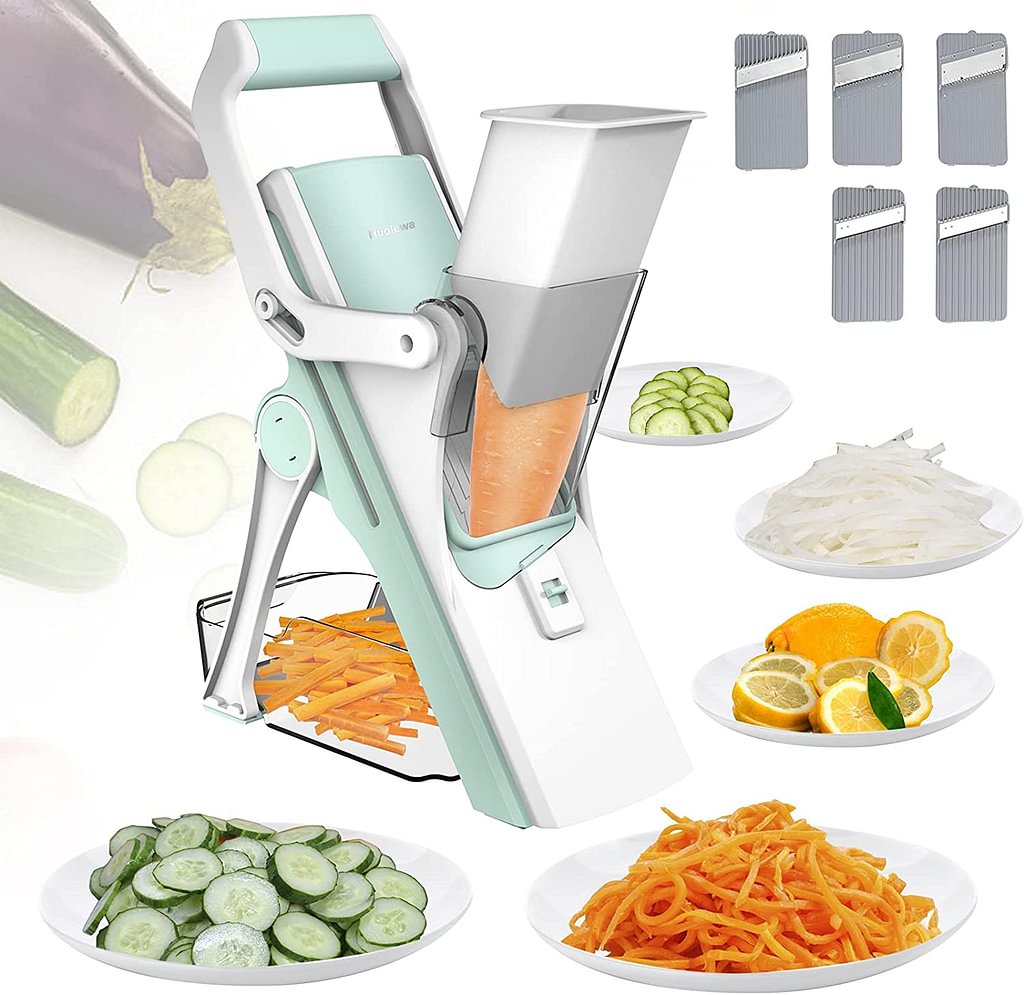 The bottom of the vegetable cutter has rubber mat feet for stability on counter. The innovative design keeps your hands in zero contact with the blades, make your cooking more safer!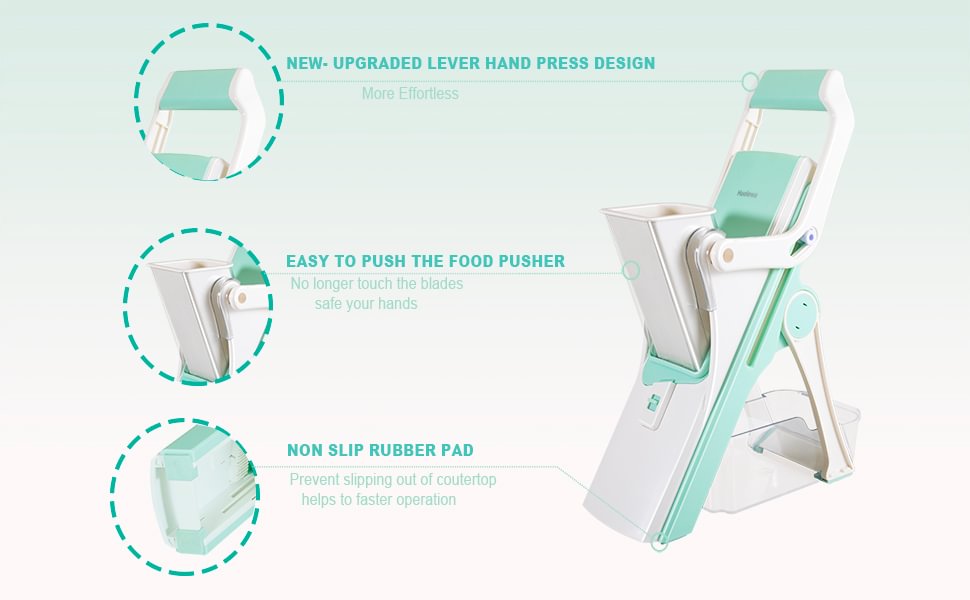 Save Much Time: It is great for cheese, veggies, potatoes, carrot, tomato, cucumber, onions, salad, pizza toppings with this cheese slice shredder.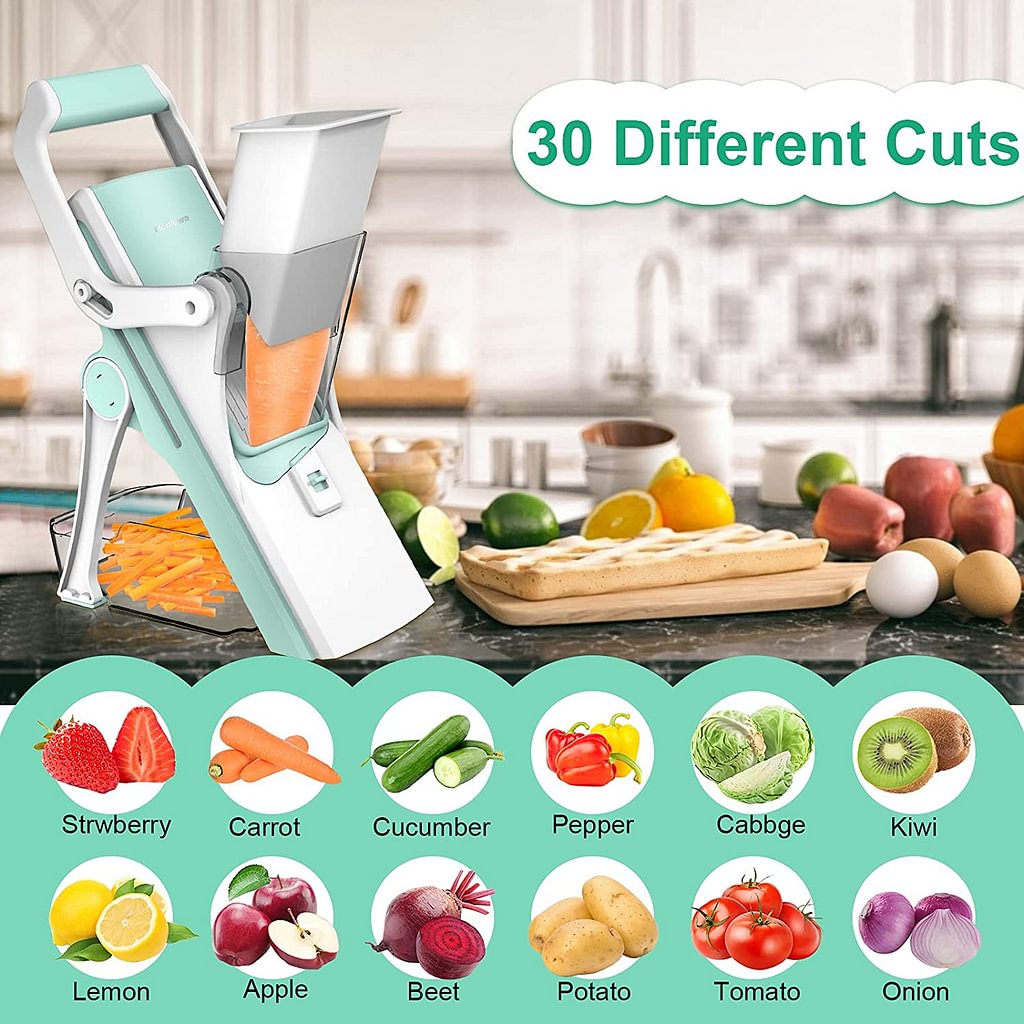 Strong Body &Portable Design: made of food grade ABS and stainless steel, 100% BPA free, resistant and durable.
With folding bracket of food shredder slicer, easy to fold and store at cabinet or drawer for space-saving.
Our vegetable slice chopper will be not only an essential helper in kitchen, but also great gift for wife, family and friends!
Convenient Operate & Fast Clean: Put the washed vegetables into the feeding chute, then you can cut out the shape you want, it is very easy to operate and more effortless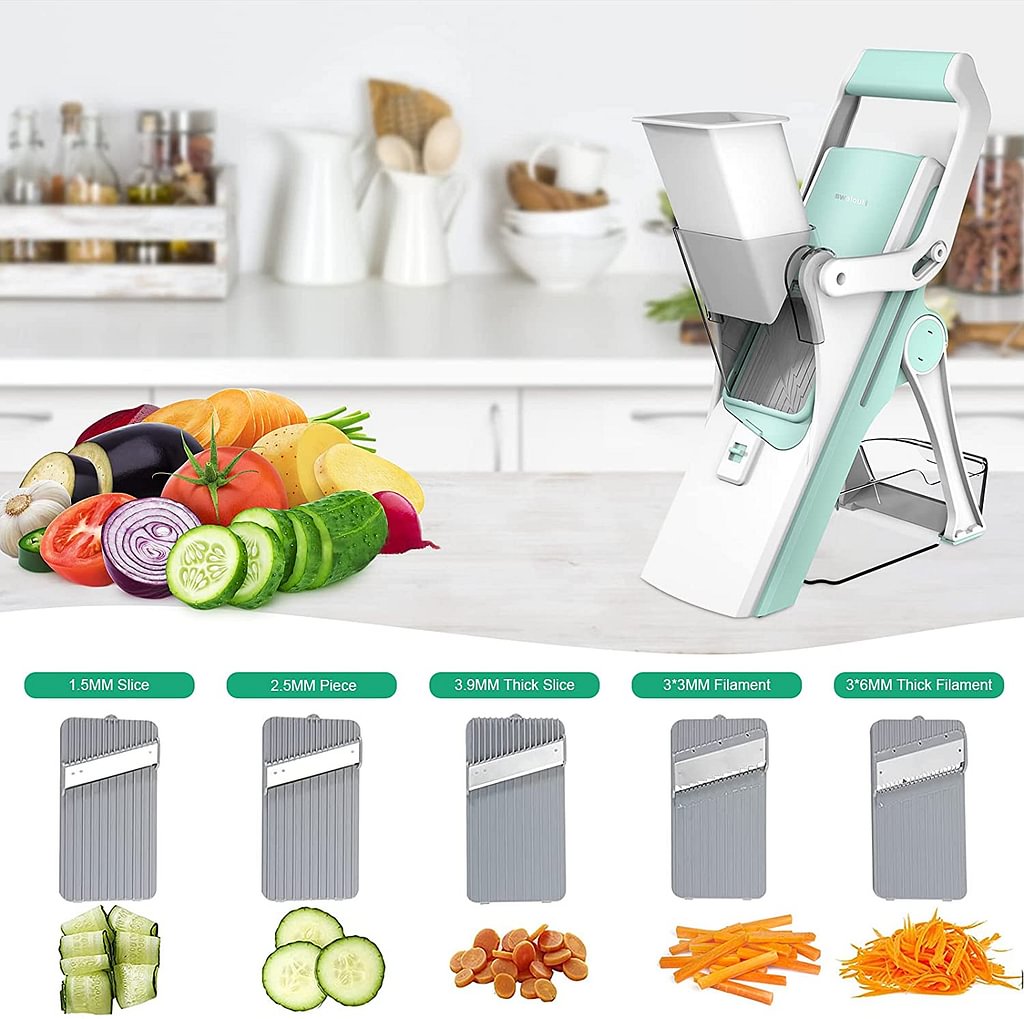 HOW  TO  USE