Description
Due to the difficulty of production, only the last 200 pieces are left in the inventory, And the original price is $299, but now it's only $49.99. They will be removed when sold out. If you like it, please buy it as soon as possible.

Special Design Perfect Garden Decoration-A Great Halloween Gift For Your Yard Or Garden
It's a spectacle beyond belief! Our Magical Metal Windmill will stop your neighbors right in their tracks when passing by your house. Using a smooth and flawless ball bearing system, the Metal Windmill rotates the stainless steel blades back and forth in a surreal mesmerizing fashion.
Your mind will wander a mile a minute just thinking about the sheer beauty of this Magical Metal Windmill. The manner in which the blades move is something out of this world!
Why our customers love the Magical Metal Windmill:
Many different animations are influenced by viewing angle and wind strength. 
Breathtaking color play.
Modern functionality & antique charm.
Noiseless.
Made with premium quality stainless steel metal.
Easy to install.
Weather-resistant metal that can handle outdoor weather.
High quality product from own production.
Don't even stress setting up the Magical Metal Windmill as it comes with instructions and requires no extra tools or machinery to get the job done. Stake the Magical Metal Windmill right by your garden or patio and enjoy the mind-bending views of this windmill spinning before your eyes.
✔️ LIGHT UP YOUR GARDEN WITH SEASONAL COLOR AND IMPRESS YOUR NEIGHBORS – Easy to see and admire by passersby, but not intrusive to neighbors. Relaxing to watch while spending time on the sun porch or in the garden. Envious looks guaranteed!
FREQUENTLY ASKED QUESTIONS 
Live in the southwest, will the paint colors stand up to excessive summer heat 100+ degrees without bubbling or pealing off??
I live in the NW and have had 2 summers with it and colors are still great. 1st year summer was 100 and second summer was 98.
Can The height of the spinner be adjusted to lower?
You could remove the middle section of the metal post to make it shorter. The sections of pipe could be inter changible.
All parts solid metal??
All parts is metal. It is very sturdy.
How do you secure it so it doesn't fall over the wind??
The bottom post has 3 spiked feet that you stand on to drive them into the ground. Very firm and stable!.
SPECIFICATIONS:
Dimensions: 12 inch*32 inch




Glass ball diameter: 12 inch

Material: Stainless steal metal
Color: Silver
Instruction manual for assembly is included in the package.
If you have any questions about our new & unique product, please don't hesitate and write us a message via our :[email protected]
30 DAY MONEY BACK GUARANTEE
At ShapeX we are confident that you will be delighted with your purchase experience. However, if you are not satisfied, you can return the item within 30 days of receipt and we will refund you the full purchase price!
Update: Due to high social media presence, our products are now available in limited quantities.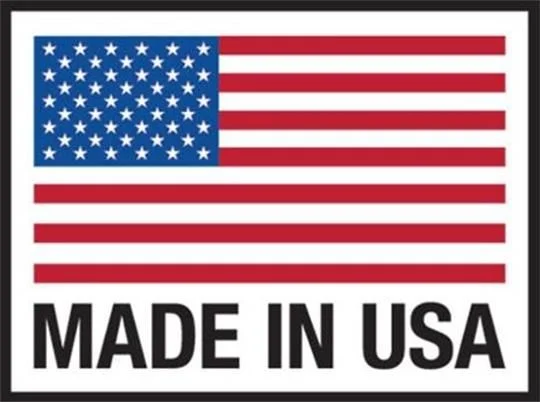 Specifications:
Dimensions:16 inch*28 inch
Glass ball diameter:16 inch
Color: Silver
Material: Steel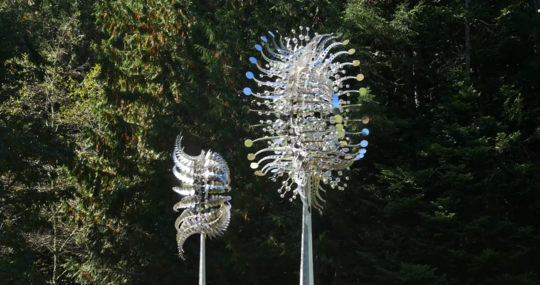 ⭐Returns >> 100% Money Back Guarantee.
🛫Shipping >>Express Delivery from California/Nevada/Michigan to the Worldwide.
🦅MADE IN USA >>The product is manufactured in California(L.A.), Nevada(Henderson), Massachusetts(Boston) and Michigan(Detroit).
🔥

Limited Stock At This Price.

 Cease when sold out.🔥

🚚 Free Shipping From California to the Worldwide

✔️ STABLE, STURDY WITH MODERN FUNCTIONALITY & ANTIQUE CHARM – Many outdoor wind spinners come with a single blade that spins in one direction. Our solar wind spinner has a solid metal construction with dual wind movement. The two rows of blades spin smoothly in opposite directions on sealed bearings. With modern functionality and contemporary charm, our durable wind spinners feature a stability peg at the base to ensure they are firmly anchored on windy days.

✔️ EASY TO INSTALL – This garden decoration is easy to install with the instructions and no additional wiring, just position it in a sunny location with the metal stake and enjoy your garden ornament.

✔️ WEATHER RESISTANT – Our kinetic metal wind spinners come with multi-colored brushed coat finishes and a sturdy stake at the base that is built to withstand any weather, sturdy and durable for windy days.

✔️ HIGH QUALITY – This garden spinner is built with durable ferrous metal components and a long-lasting combination paint and foil finish, bright metallic and reflective painting creates a visual sensation in your garden.

TIPS: Our goods are authentic, with genuine patents, counterfeit must be investigated! Customers, please identify our products!

Thank you for being one of our valued customers.🎉